4 Benefits of Having One Phone Call For All Your Support
What are you missing by having multiple IT outsourced vendors all pointing fingers at each other?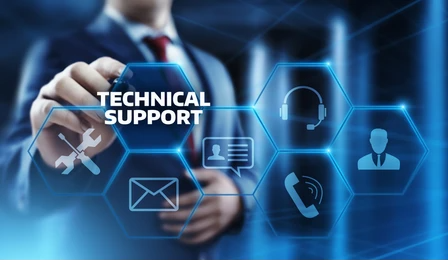 For your business to grow and be more competitive, you need to have advanced technology for management, communications, and other business operations. As a result, you need to have an advanced business phone system, scheduling system, computers, servers and more. All these systems and software will increase productivity and improve efficiency in your business giving you an advantage over your competitors on the market. However, you need a reliable company for unlimited remote and phone support. You just need to call them and they will sort all your IT-related issues. Here are the benefits of having one company for all your business technology needs.
1.       Minimize IT costs
You must have an IT support budget for your business. You can minimize what you spend on IT support and other related support services by working with a trusted and reliable company offering unlimited remote and phone support services. Most companies offering the services come with a flat rate per month that will help you enjoy reduced IT costs. However, the cost is based on the number of computers, servers, phone systems, and other software involved.
2.       Increased productivity and efficiency
When you have a standby company waiting for your call for any IT-related issue, you can rest assured knowing that in case of an issue, your business will not suffer for long. For that reason, all your software and applications function at their best level which lead to increased productivity and improved efficiency. You can trust your software or technology to do all the hard work and you can use your workforce for other highly important works. With an unlimited remote support from a reliable company, nothing can go wrong during and after business hours. In addition to that, you can gain access to the latest software technology that can improve the overall performance of your enterprise.
3.       Easily identify and fix problems before they have an effect in your business
Most operations involving your business rely on phone systems, software and essential applications. When the applications don't function as expected, your business can lose customers and that can affect your profits. To avoid getting to that level, you should have a company offering unlimited remote and phone support services. The company will use highly advanced monitoring and surveillance tech to identify and fix problems before they affect your business operations.
4.       High security protection for your business data
Hackers, cyber-attacks, system failure, inside threats and more that can lead to data loss. With unified IT support, malware or other actions that threaten the security of your business data can be detected and addressed immediately. As a result of the streamlined support and best anti-virus from the IT support company, you can rest assured of high security protection for your business data.
Final Words
Your business needs a trusted and reliable company that can offer unlimited remote and phone support. ITI Smart Solutions is the number
one company offering unmatched IT solutions and support to businesses. The company offers Master Service Agreement (MSA) that include flat rate per
month, Active Server Monitoring, Webroot Anti-Virus and Unlimited Remote Support. Therefore, contact ITI Smart Solutions for the Master Service Agreement and more, and you will enjoy the above and more benefits.